شارك الام الغالية اجمل عبارات عن الام بالانجليزي مليئة بالحُب والثناء لمقدار الام في القلب، إختر الآن عبارات عن الام بالانجليزي وشاركها في عيد الام مثلاً او في اي يوم ك رسائل للام انجليزية جديدة كلياً، إذا كنت تُريد عبارات عن الام بالانجليزي من أجمل الكلمات التي قد قيلت في الأم باللغة الأنجليزية بمعاني قوية بفضل و عطاء الام لنا. تميّز أو تميّزي عن الاصدقاء بهذه العبارات كمنشورات او حالات على مواقع التواصل الاجتماعي الخاص بك او اينما تشاء. هناك كلمات انجليزية عن عيد الام أوسط المقال وفي أخر المقال أقوال عن الأم بالانجليزية بشكل رائع جداً و ذات تنسيق جميل، إختر الأن وشارك عبارات عن الام بالانجليزي مع أمك الحبيبة.
عبارات عن الام بالانجليزي
هذه عبارات قصيرة عن الام بالانجليزية لكُل الأمهات في الوطن العربي شاركها الأن مع والدتك وعبر عن حُبك وإهتمامك بها.
A mother is a person who sacrifices herself gladly so that her children can be safe and sound.
My mum My mum loves me to bits and i love her more than she loves me she gives me when the most her love and her.
All that I am, or hope to be, I owe to my angel mother.
The strength of motherhood is greater than natural laws.
Treat your mother with respect and your children will do the same for you.
Home is where your mum is. I love my Mommy.
A daughter may outgrow your lap, but she will never outgrow your heart.
God Couldn't be everywhere, so he created mothers.
Being a full-time mother is one of the highest salaried jobs in my field, since the payment is pure love.
I cannot forget my mother, She is my bridge.
A mother understands what a child does not say.
The best medicine in the world is a Mother's Hug.
Nothing compares to the abundance of pure, selfless love that a mother has for her children.
Mother is the name for God in the lips and hearts of little children.
thanks mom for loving me even if I'm weird.
happiness is the smile of your parents.
take my mom on the vacation of her dreams.
I could write page after page about how much I love her give me the ink of two seas & I'd still need another MY Mother.
every day is mothers day in islam.
my mother was first country the first place i ever lived.
don't worry mother your daughter is a soldier.
thank you mom for your unconditional love.
happiness is seeing my mother smile.
عبارات عيد الام بالانجليزي
بمناسبة عيد الأم يُمكن ارسال إحدى هذه العبارات باللغة الانجليزية للوالدة وتهنئتها والتعبير عن حُبك لها أو على حالات واتس اب الخاص بك في هذا اليوم الجميل.
Wishing you a Happy Mother's Day.
Thanks for giving me the best things in life Your time your care and your love. Happy Mothers Day.
Thinking of you with love today and always Happy Mother's Day.
Although I hope you already know my love for you just grows and grows.
I got all my good qualities from you Mom! Isn't it lucky you had more than enough for both of us.
I should have listened to you Mom but I didn't and now I really need your help I made a face and it stuck that way Happy Mother's Day.
I want to thank you Mother for your patience your encouragement your strength your generosity your unswerving love and for those six little words that helped me through so many trying times Because I said so that's why Happy Mother's Day.
It takes someone special to be a wonderful wife a magnificent mom a fantastic friend an incomparable companion the perfect partner someone like you Happy Mother's Day With All My Love.
my parents aren't rich but they've always found a way to make sure i had anything i ever needed or wanted and for that I'm forever grateful.
dear mom and dad no matter what, I will always love you.
i appreciate my parents for not letting me get away with everything and do what i want as a kid because some of you turned out a mess.
قد يُفيدك اكثر: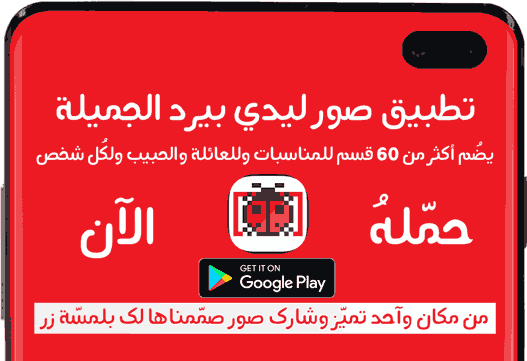 أقوال عن الأم بالانجليزي
هنا أقوال جميلة عن الأم قد قيلت من كبار الكُتاب والمفكرين الأجانب و ذات كلمات مدح و عن فضل الأم في الحياة.
All that I am or ever hope to be, I owe to my angel mother.  Abraham Lincoln
Motherhood: All love begins and ends there. Robert Browning
Life began with waking up and loving my mother's face. George Eliot
The best place to cry is on a mother's arms. Jodi Picoult
If evolution really works, how come mothers only have two hands. Milton Berle
There's no way to be a perfect mother and a million ways to be a good one. Jill Churchill
A mother's arms are made of tenderness and children sleep soundly in them. Victor Hugo
I unapologetically and unabashedly am deeply biased toward my mother. Chelsea Clinton
I tell my kids, 'I am thinking about you every other minute of my day. Michelle Obama
Biology is the least of what makes someone a mother. Oprah Winfrey